Topaz Gigapixel AI is a powerful image upscaling tool that utilizes artificial intelligence to enhance the quality and resolution of your images. Whether you're a professional photographer, a graphic designer, or simply someone looking to improve their digital images, this software offers you the chance to transform your work.
In this blog post, we will discuss the cost of Topaz Gigapixel AI, the different options available, and the value it can bring to your workflow.
Pricing of Topaz Gigapixel AI
As of May 2023, Topaz Labs offers two main options for purchasing Gigapixel AI:
Standalone Purchase: You can buy Topaz Gigapixel AI as a standalone software, which means you pay once and own the software forever. The cost for the standalone version of Gigapixel AI is $99.99. This includes one year of updates and upgrades, ensuring you have access to the latest features and improvements.
Topaz Utility Bundle: If you're looking to invest in a suite of image enhancement tools, Topaz Labs offers the Utility Bundle, which includes Gigapixel AI, DeNoise AI, Sharpen AI, and JPEG to RAW AI. The Utility Bundle is priced at $199, providing you with a comprehensive set of tools to optimize your images while saving you money compared to purchasing each product separately.
We Recommend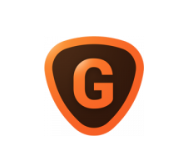 Topaz Labs: AI Image Quality Software
Use AI to upscale your photos 600% or more without a loss of quality. Also includes tools to refine faces, remove noise, and sharpen images.
Pros:
Best in class upscaling, 600%+ enlargement

Batch processing for large collections

Fixes faces and sharpens images
Cons:
More expensive than basic online upscaling software
Free Trial or Buy from Topaz
We earn a commission if you make a purchase, at no additional cost to you.
Discounts and Promotions
Topaz Labs occasionally runs discounts and promotions on their products, so it's worth keeping an eye on their website or subscribing to their newsletter to stay informed about any upcoming deals. I've seen them offer discounts, especially on upgrades of older versions of their software.
Free Trial
Not sure if Topaz Gigapixel AI is the right fit for you? Don't worry, as Topaz Labs offers a 30-day free trial for their software. This allows you to test the full functionality of Gigapixel AI before committing to a purchase, so you can make an informed decision about whether this image upscaling tool will be a valuable addition to your toolkit.
Personally, I used the free trial to upscale a large batch of historical photos. It worked so well that I ultimately bought the full software.
Photo AI
Another option if you want to upscale images, but you also want to make other edits as well (such as denoising or removing blur), is to purchase Topaz Photo AI. It has many of the same upscaling functions as Topaz Gigapixel AI, but it also has way more AI driven features.
It's priced at $199, though, so it's definitely an investment. You can check it out on the Topaz website.
Conclusion
Topaz Gigapixel AI is a powerful and innovative image upscaling tool that can transform your photos and designs. With a standalone cost of $99.99 or as part of the Topaz Utility Bundle at $199, this software offers great value for those looking to enhance their digital images.
Be sure to take advantage of the 30-day free trial to explore the capabilities of Gigapixel AI and watch out for discounts and promotions to get the best deal possible. Happy upscaling!