PantherMedia was one of the first traditional stock photography agencies to begin licensing images of synthetic people. Working with vAIsual, they sourced a set of images of synthetic people that was developed using legally clean, wholly-owned source images.
This allows PantherMedia's images to address a specific market segment: images for sensitive industries.
Sourcing images for sensitive uses can be a challenge. Models are often fine with their likeness appearing in an advertisement for a travel destination or a consumer product.
When their likeness is used in a campaign for a medication–or to illustrate a concept related to crime or another sensitive topic–this can raise issues. Many users seek additional clearances from models before using their images for sensitive topics, which adds cost and time to a campaign.
PantherMedia solves this by creating synthetic people who don't actually exist. Because they're not real, they can be used for sensitive campaigns without concerns about the feelings or personal brand of a real individual. Of course, they can be used for many other purposes as well.
I spoke with Tomas Speight, CEO of PantherMedia, about his company's move into the generative content space, and his thoughts on the future of synthetic images. This interview has been lightly edited for clarity and formatting.
Tell me a bit about PantherMedia and what your company does
Panther Media GmbH, founded 2004 in Munich, is Germany's leading micro stock photo agency. More than 10,000 photographers and partners supply more than 300 million royalty-free images, including more than 50 million vector files, along with now over 10 million videos and hundreds of thousands of 360° photos as well as AI-generated images.
All images are licensed by PantherMedia in accordance with international copyright regulations and have been carefully checked and cleared by professional photo editors.
Smarterpix.com is a service provided by PantherMedia offering hundreds of thousands of free images for private, commercial and editorial uses and an additional 20+ million images via a reasonable monthly membership fee. Free registration already offers significant additional benefits.
All content is legally safe to use including model releases where applicable. PantherMedia's primary customers range from freelance graphic designers to large corporations, advertising agencies, graphic designers, publishers, group purchasing organizations and cooperatives as well as public authorities and government agencies.
Our flexible licensing models allow for the easy use of legally safe images at highly competitive prices. Our powerful enterprise solution enables organizations to systematically manage and control their content purchasing and use across multiple locations, countries or editorial departments while eliminating annoyances like the risk of double purchasing.
The enterprise solution is also ideal for coordinating home office teams. It is easy to use and does not require any software installation.
You were the first stock agency to begin licensing images of synthetic people. How did you decide to enter the generative content space?
I would not say we were the first but certainly one of the first. We might be the first "traditional" stock agency to add legally clean AI-Images to its product lineup.
I already believed as far back as 2017, that AI-generated content would become an important part of the stock photography industry and would profoundly change it. We were in contact with Mark Milstein of vAIsual and were immediately enthusiastic about the opportunity to be at the cutting edge of this development with legally clean ai generated content for licensing to clients.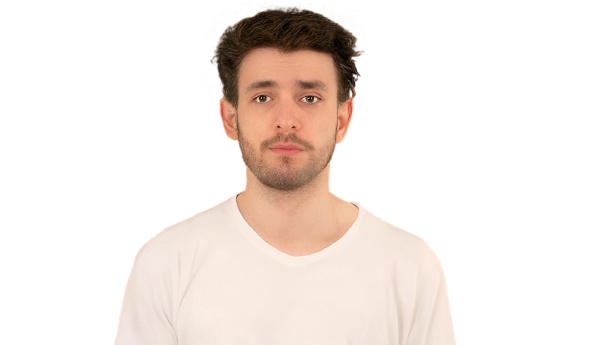 What issues did you need to address in order to license synthetic media safely?
As we received the content from aVIsual, we were guaranteed that the content was fully legally compliant and safe. This allowed us to position it as ideal for clients in the sensitive issues space to speed up their workflows as they would not need confirmation from models in the context of such subject matters.
How have the synthetic collections on your site performed? What do customers think of them?
We have encountered great enthusiasm from clients for the concept. When presenting it at the German Annual Stock Agency Trade Show PICTAday it was received with great interest. It's early days and adoption for use has been limited so far. However, we believe that with the rapidly increasing quality, this will change soon.
What are some of the advantages of synthetic people?
As mentioned above they are ideal for commercial uses in the context to sensitive issues and industries.
The simplifications they offer for sensitive issue design projects is a real game changer for creatives working in this space. Images can be used directly and with certainty in these subject areas without the need for annoying and time-consuming queries or in-depth studies of model releases.
This applies equally to commercial topics such as pharmaceutical or medical advertising, as well as editorial content in customer magazines or other publications.
Are you considering expanding into other types of AI-generated images?
We plan to expand into all areas including the dynamic generation of images on our site itself, but always based on legally sound content. We are readying our content for use in Datasetsfor ai training, too, and will be reaching out to artists shortly to provide them with information and options.
What do you see in the future of synthetic media?
I think the dynamic nature and its ability to allow creatives to generate content unique to them and their clients with ever-increasing quality will allow synthetic media to become hugely popular.
I expect it also to lead to a growing emphasis on vertical integration in clients' workflows by being embedded in design and template software directly. I think it will also lead to its own distinct form of creativity as it allows an unprecedented combination of ideas and themes.
To thrive in commercial uses it will, however, need to navigate its legal challenges successfully.